Infrastructure & Telecommunication
Tower Development & Rental
MICTH holds the "exclusive right" from Melaka State government to construct, erect , control and maintain tower telecommunication infrastructure in Melaka from telco companies to meet the demands of telecommunication facilities involving cellular and broadband services to consumer.

The purpose of the telecommunication infrastructure development control is in line with the aspirations and efforts of the Melaka State Government  wishes to achieve the target of 75% of broadband access in Melaka by 2016. Besides, it is to overcome the drop call rate and achieve Zero Blind Spot. Also provides a full ranges of services for voice calls across the Melaka.  
Fiber
  The coming of 5G network requires the extensive fiber cable (OFC) network that runs underground.

MICTH specializes in fiber optic splicing and testing services and provides these services on-site year-round throughout Melaka.

MICTH provides cable placement nationwide, both long-haul, metro, FTTP and FTTH using "cable blowing", as well as Micro Fiber and Micro Duct installation

MICTH help new operators roll out their wireless networks in Melaka and offers our completed towers and fiberization for sharing with our streamlined process and within the shortest time frame.  
BTS Hotel Rental/BBU Hotel
MICTH 'BTS Hotel – ODAS' for LTE deployment where appropriate that help in providing connectivity at locations where setting up of towers is not permitted due to various regulatory/security requirements. Build with 3 major components
Hotel Room : This is the place where BTS is located
Fiber : The most crucial element of a BTS Hotel, the fiber cable carries signals from the hotel room to the coverage area.
Coverage Area : This is the operator designated location where the coverage/capacity is required. The coverage / Radiation will be provided by the distributed antennas deployed at suitable locations in the area, presumably, mounted on antenna supporting structures such as lamp post, rapoles and / or monopoles.
BTS Hotel Rental
MICTH is connecting fiber optic to its towers. This will provide access to the latest high-speed broadband technology and thus would enable the provision of next generation network (NGN) services such as 4g (4th Generation) and LTE (Long Term Evolution) at an affordable price.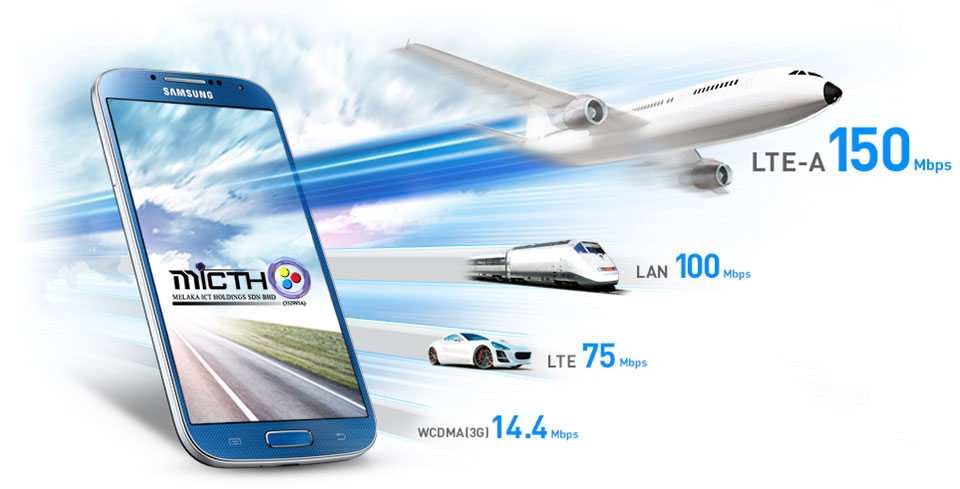 High Speed Mobile Data
High Speed Mobile Data infrastructure in Melaka and make it the prefered stated for investment and tourism